---
---
Precision in name, Precision by design. With the most advanced detection sensor and the option to either use a mouthpiece or simply speak into the unit for a reading, this has been touted as the best workplace breathalyser.

Provides exceptionally fast and accurate readings
ranging from 0.000 to 0.400% BAC and reacts only to alcohol.

Fast Results and Passive Testing (Fast Mode)
Use without the mouthpiece for fast / passive mode testing to get an indication of the presence of alcohol.
Suitable for workplace alcohol testing
Only 3 seconds to take another test when the reading is 0.000 %BAC.

Large 2.4" display screen with clear, plain-text instructions.
Uncomplicated alcohol breath testing, designed to be
easy to use straight out of the box. Great for small to medium
workplaces and for clinical use.
Australian Standards AS3547 Certified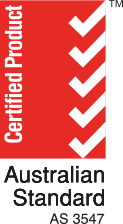 Tested and certified to Australian Standards
---